Type 1 diabetes in children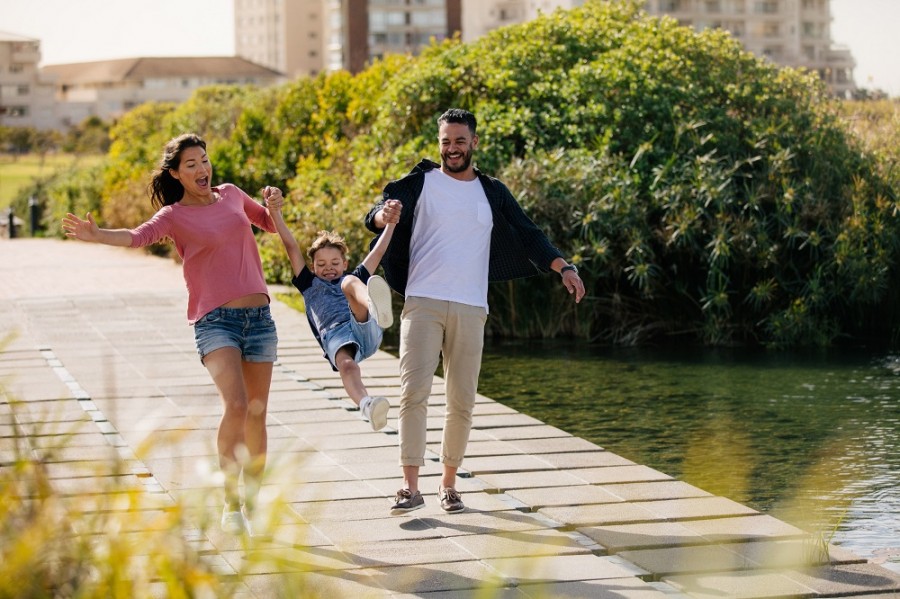 Type 1 diabetes is the most common metabolic disorder in children and adolescents.
It is a chronic autoimmune disease resulting from the destruction of insulin-producing beta cells in the pancreas, and is characterised by a high concentration of glucose in the blood, called hyperglycaemia.
The prevalence of type 1 diabetes in children and adolescents is on the rise worldwide. Thanks to numerous studies, knowledge of the condition has greatly improved over the past 25 years. Although some grey areas remain, better understanding of the warning symptoms of type 1 diabetes has made it possible to implement effective treatment and improve the lives of people  who live with it.
Symptoms
Among the signs of type 1 diabetes in children are the most common symptoms of hyperglycaemia, notably: 
an urge to urinate more often than usual day and night with greater quantities of urine;
unusually strong thirst;
significant weight loss;
fatigue. 
More rarely, a child with type 1 diabetes may also be prone to vomiting, shortness of breath and may experience abdominal pain.
These symptoms usually occur in the early stages of the condition and are difficult for parents to detect as they are easily mistaken for many other common childhood illnesses.                                                                               
How long does it take to diagnose type 1 diabetes?
Studies show that the time elapsed between onset of type 1 diabetes symptoms in children and diagnosis by a doctor is on average about two weeks. When diagnosis is delayed, the principal risk is diabetic ketoacidosis, a serious complication of hyperglycaemia, which can have significant  consequences for long-term health.
Diagnosis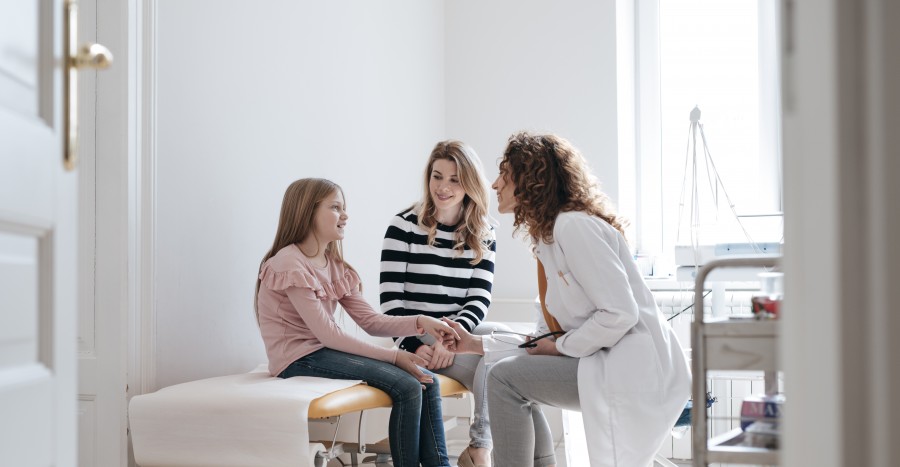 Although screening for type 1 diabetes is strongly recommended for people with a family history of diabetes, research shows that between 85% and 90% of newly-diagnosed children do not have relatives with the condition.
When the typical symptoms suggesting type 1 diabetes in children have been identified, blood glucose levels are measured via blood sample testing, which is sufficient to make an effective diagnosis in the vast majority of cases.
As soon as a positive diagnosis of type 1 diabetes in a child is made, it should be immediately managed by a specialist diabetes healthcare team or a diabetologist. The sooner the child is appointed a clinical team, and begins appropriate treatment, the lower the risk of complications.
Treatments
Once a child has been diagnosed with type 1 diabetes, they will require lifelong insulin therapy and will need to monitor their blood glucose levels on a daily basis.                                                                                                           
There are several possible therapeutic solutions. Insulin can be given either via multiple daily injections (MDI) or by continuous insulin infusion (pump). The calculation of insulin dosage is based on carbohydrate intake, physical activity, and blood glucose levels.
During childhood and adolescence, blood glucose testing should be carried out meticulously to avoid onset of long-term complications.
 If the prescribed treatment is not followed closely, ophthalmic, cardiac, and renal complications may also eventually appear. These risks are considerably reduced in children receiving daily doses of insulin.                                                                                                                                                                         
Normal physical development of children and adolescents with type 1 diabetes should be constantly monitored through regular height and weight measurements.
Today, type 1 diabetes may be diagnosed early in childhood but remains a condition that cannot be cured. However, with proper treatment and testing, children can live as normal with minimal impact on their overall health and well-being.      
Sources
Ralph Ziegler, Andreas Neu. Diabetes in Childhood and Adolescence. Dtsch Arztebl Int. 2018 Mar 2;115(9):146-156. doi: 10.3238/arztebl.2018.0146.
Linda A DiMeglio , Carmella Evans-Molina , Richard A Oram. Type 1 diabetes. Lancet. 2018 Jun 16;391(10138):2449-2462. doi: 10.1016/S0140-6736(18)31320-5.
Kimber M Simmons , Erin Youngkin , Aimon Alkanani , Dongmei Miao, Kristen McDaniel, Liping Yu, Aaron W Michels. Screening children for type 1 diabetes-associated antibodies at community health fairs. Pediatr Diabetes. 2019 Nov;20(7):909-914. doi: 10.1111/pedi.12902. Epub 2019 Aug 18.
Juliet A Usher-Smith , Matthew J Thompson, Hannah Zhu , Stephen J Sharp, Fiona M Walter. The pathway to diagnosis of type 1 diabetes in children: a questionnaire study. BMJ Open. 2015 Mar 17;5(3):e006470. doi: 10.1136/bmjopen-2014-006470.
Joanne C Blair, Andrew McKay, Colin Ridyard, Keith Thornborough, Emma Bedson, Matthew Peak, Mohammed Didi, Francesca Annan, John W Gregory, Dyfrig A Hughes, Carrol Gamble, SCIPI investigators. Continuous subcutaneous insulin infusion versus multiple dailyinjection regimens in children and young people at diagnosis of type1 diabetes: pragmatic randomised controlled trial and economic evaluation. BMJ. 2019 Apr 3;365:l1226. doi: 10.1136/bmj.l1226.