The t:slim X2™ Insulin Pump
Say goodbye to multiple daily injections and enjoy more freedom managing your diabetes with the Tandem Diabetes Care t:slim X2™ Insulin Pump.

The pump's sleek design is matched with a host of advanced features that you would expect in a modern device.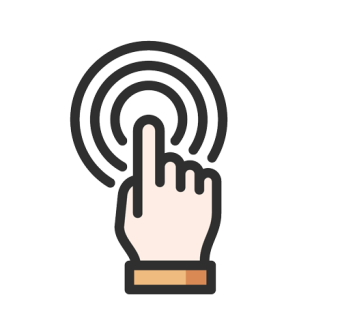 Small and simple to use 
Touchscreen technology makes the t:slim X2 insulin pump simple to learn, teach and use. All the information you need at a glance and intuitive menus makes it simple to keep track and make adjustments when needed. Technology that fits in with your lifestyle.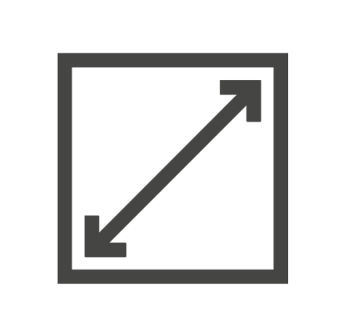 Small Size
The t:slim X2 insulin pump is up to 38% smaller than other CGM enabled pumps and can hold up to 300 units of insulin. Thanks to Micro-delivery™ technology and an innovative, flat insulin cartridge design, it takes up less space than other pumps, yet still holds a large amount of insulin.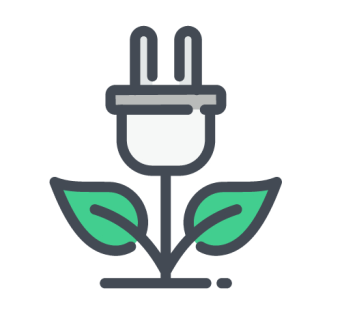 Environmentally friendly 
The t:slim X2 insulin pump reduces environmental impact by using a rechargeable battery that can be charged from a plug socket, car, or a computer without interrupting insulin delivery. The rechargeable battery lasts up to seven days on a full charge, meaning no buying and disposing of batteries, and you can use any existing mini USB charger, or the one that comes with the pump.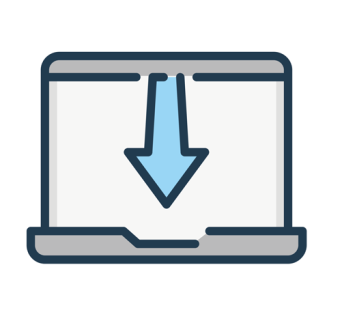 Remote feature updates
The pump that gets updated, not outdated. The t:slim X2 is the only pump that allows you to remotely update features on your insulin pump using a personal computer using the Tandem Device Updater (TDU). This is a programme that you download to your computer that manages and delivers remote pump updates on the t:slim X2.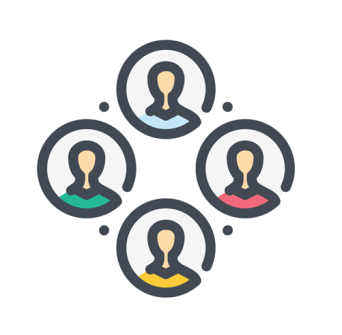 Personalise your pump
You can personalise your t:slim X2 insulin pump to deliver a steady amount of insulin to meet your changing needs throughout the day. Six unique profiles tailor your insulin delivery, basal rates and target blood glucose.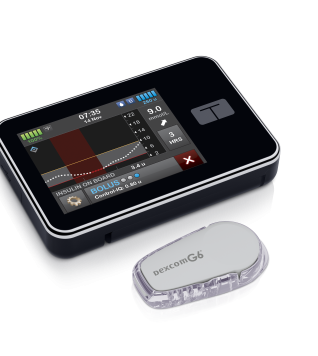 Control-IQ advanced hybrid closed loop technology adjusts insulin delivery to prevent highs and lows, while still allowing the user to manually bolus for meals.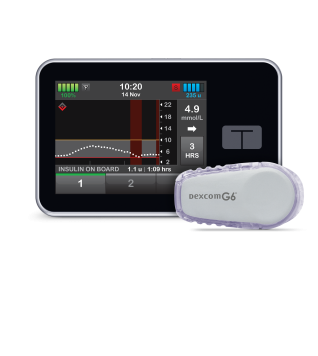 Basal-IQ Technology predicts and helps reduce the frequency and duration of low-glucose events. This simple-to-use system operates in the background without constant input.
2.6 Hours
More time in range
Average additional time per day that Control-IQ technology participants spent in range* compared to Sensor Augmented Pumps
97%
Easy to use
Percent of study participants who used Control-IQ technology and said it was easy to use.

Technical Specification and Safety Features
Physical Characteristics
Weight - 113 grams (with full 300 unit cartridge)
Insulin - Up to 300 units - For use with Humalog® or NovoRapid® rapid-acting
insulin only
Size - 5.1cm x 8cm x 1.6cm (H x W x D)
Safety
Alarms - Adjustable volume, visual, vibratory
Alerts/Reminders - High BG (blood glucose), Low BG, After Bolus BG, Missed Meal Bolus, Infusion Set Change
Watertight - One metre for 30 minutes (IPX7 rating)
Automated Insulin Delivery - Basal-IQ predictive low-glucose suspend technology and Control-IQ advanced hybrid closed-loop technology
A demo as simple as our pump
Responsible Use of Control-IQ™ Technology 
Even with advanced systems such as the t:slim X2 insulin pump with Control-IQ technology, you are still responsible for actively managing your diabetes. Control-IQ technology does not prevent all high and low blood glucose events. The system is designed to help reduce glucose variability, but it requires your accurate input of information, such as meals and periods of sleep or exercise. Control-IQ technology will not function as intended unless you use all system components, including your CGM, infusion sets and pump cartridges, as instructed. Importantly, the system cannot adjust your insulin dosing if the pump is not receiving CGM readings. Since there are situations and emergencies that the system may not be capable of identifying or addressing, always pay attention to your symptoms and treat according to your healthcare provider's recommendations.
Responsible Use of Basal-IQ® Technology
Systems like the t:slim X2 insulin pump with Basal-IQ technology are not substitutes for active diabetes management, as there are common scenarios in which automated systems cannot prevent hypoglycemia. The Basal-IQ feature relies on continuous CGM readings and will not be able to predict glucose levels and suspend insulin delivery if your CGM is not working properly or is unable to communicate with your pump. Be sure to always use your pump, cartridges, CGM, and infusion sets as instructed and check them regularly to make sure they are working properly. Always pay attention to your symptoms, actively monitor your glucose levels, and treat according to your healthcare provider's recommendations.
Important Safety Information
If your glucose alerts and CGM readings do not match your symptoms and expectations, you should perform a fingerstick to confirm your blood glucose level.
Software updates are only available to customers who are in warranty at the time they update their pump, and may require additional training.
Basal-IQ Technology and Control-IQ Technology are not substitutes for active self-management of your diabetes.