What are the different types of diabetes?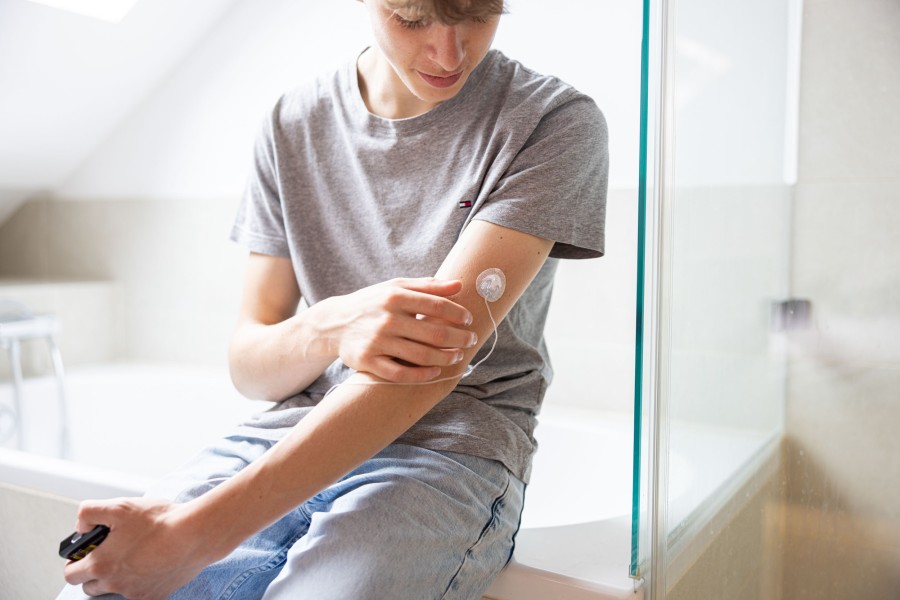 The WHO (World Health Organisation) has established three main classes of diabetes mellitus depending on the origin of the problem: type 1 or insulin-dependent diabetes, type 2 diabetes, also called insulin resistance, and gestational diabetes triggered only during pregnancy.
There are a number of early warning signs that should encourage you to see your GP if you suspect that you may have type 1 diabetes.
Type 1 diabetes
The most common symptoms of type 1 diabetes include:
excessive thirst;
frequent urination;
chronic fatigue;
cramps;
blurred vision;
weight loss despite an increase in appetite.
These are all signs that can suggest hyperglycaemia in adults and children alike.
If analysed separately, these signs, with onset generally in younger people, may be considered as harmless but should not be ignored. Untreated type 1 diabetes can give rise to complications leading to much more serious conditions, such as diabetic ketoacidosis (DKA).
Ketoacidosis
In the case of ketoacidosis, there is a severe lack of insulin meaning the body can't use glucose for energy. The body will try to compensate for the lack of glucose by converting fats to provide energy instead. However, as the body breaks down fats, residues called "ketones" start to build up and if not treated this can cause the blood to become acidic. Symptoms specifically linked to the presence of ketones are strong smelling breath, nausea and vomiting, abdominal pain, and even rapid breathing. Ketoacidosis is a medical emergency and should be treated without delay.
Type 2 diabetes
Type 2 diabetes progresses slowly and can be asymptomatic for a number of years. Due to the absence of characteristic symptoms, the condition is often detected too late for preventative treatment.
A significant proportion of people with diabetes only discover the existence of type 2 diabetes during a medical consultation initially scheduled for a completely different concern, such as:
impaired vision (retinopathy);
abnormal sensory perceptions;
(neuropathies);
cardiovascular issues;
renal (nephropathy) issues.
However, in reality these concerns turn out to be a complication of pre-existing type 2 diabetes.
Obesity, a diet overly rich in sugar and/or fat, and a sedentary lifestyle are all proven risk factors in the development of glucose intolerance and inducing the onset of type 2 diabetes.
If you have one or more of the factors mentioned above, don't wait for the first symptoms to appear. If you have concerns about the onset of type 2 diabetes you should speak to your GP in order to diagnose type 2 diabetes as early as possible. Simple blood tests carried out regularly to measure your fasting glycaemia can point your GP towards diabetes in the event that these symptoms persist.
Gestational diabetes
We talk about gestational diabetes when no diabetes has been previously diagnosed, nor any symptoms reported prior to pregnancy.
Physiologically speaking, this unique period in a woman's life seems to be conducive to the occurrence of insulin resistance, often affected by the hormones the body is producing. Many women have no noticeable symptoms of gestational diabetes and it usually recedes after giving birth.
Gestational diabetes can be diagnosed if high blood glucose levels are detected.
Sources
WHO. Classification of diabetes mellitus 2019.
H.W. Baynes. Classification, Pathophysiology, Diagnosis and Management of Diabetes Mellitus. J Diabetes Metab 2015, 6:5
T.Kuldeep et al. Recent classification of diabetes mellitus. International Journal of Innovative Science and Technology. 2018; 3(4), 52-57.
Baz B, Riveline JP, Gautier JF. ENDOCRINOLOGY OF PREGNANCY: Gestational diabetes mellitus: definition, aetiological and clinical aspects. Eur J Endocrinol. 2016 Feb;174(2):R43-51.
A.M.Dirar and J.Doupis. Gestational diabetes from A to Z. World J Diabetes 2017 December 15; 8(12): 489-506