Type 1 diabetes: diagnosis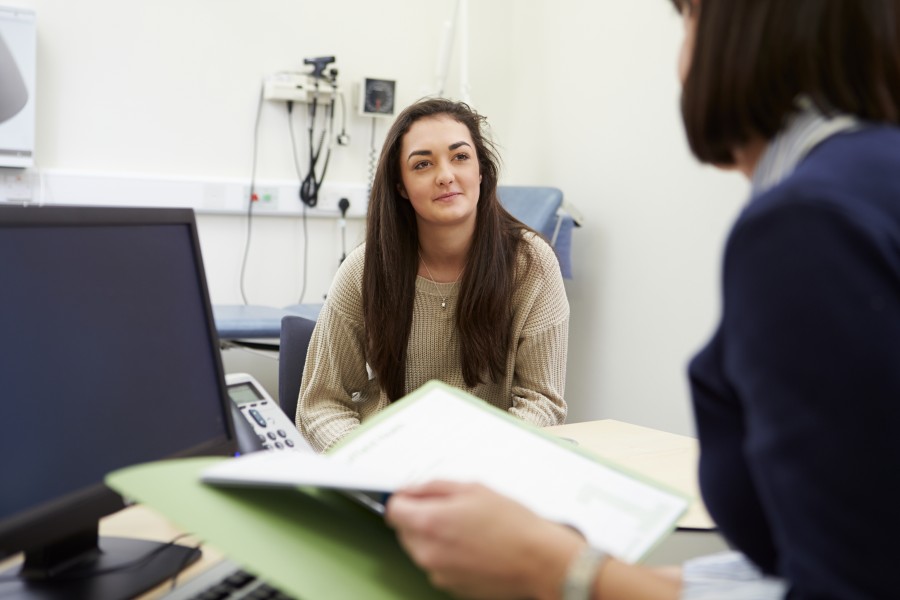 Type 1 diabetes is usually diagnosed during childhood and adolescence.
If type 1 diabetes is managed successfully, a person can live a healthy life providing they follow their treatment and maintain adequate management of their blood glucose levels.
It is therefore important to be aware of, and recognise, the signs specific to type 1 diabetes as early as possible. Should symptoms appear, it is extremely important to consult a GP and carry out screening tests to establish a diagnosis.
How is type 1 diabetes diagnosed?
In people with type 1 diabetes the pancreas does not produce sufficient quantities of insulin, or often not at all. As its role is to regulate blood glucose, insulin deficiency causes an increase in blood glucose levels which in turn give rise to a range of complications.
The first signs begin to appear after an asymptomatic phase. In children, type 1 diabetes is usually characterised by weight loss despite a hearty appetite, frequent urges to urinate and strong thirst.
Since these symptoms can resemble other conditions such as urinary tract infection or a parasitic disease, they often mislead parents in their diagnosis. Some parents discover quite suddenly that their child has type 1 diabetes. It is therefore advisable to be aware and, if symptoms do appear, to immediately see your GP.
Often regarded as a juvenile condition, about half of people with type 1 diabetes were adults at the time of diagnosis. The clinical signs in this case are generally the same as in children. However, in adults, symptoms can be more variable, for example with attention and vision disorders.
Type 1 diabetes: diagnostic test
If type one diabetes is suspected, your GP may prescribe a blood test. Intended to measure glycaemia (blood glucose levels), the blood sample can be taken at any time of the day, without the need for fasting.
It may be that you do not have any of the symptoms described above, but your blood glucose levels are abnormally high when your blood is tested for the first time. Further measurement of your glycaemia will then be required to ensure reliable diagnosis.
Another test that is also used to screen for type 1 diabetes is the concentration of glycated haemoglobin (HbA1c).
Screening tests are simple and widely available. They should be carried out if your GP considers it necessary, especially if you or your child is showing the symptoms of type 1 diabetes.
In the event of a positive diagnosis of type 1 diabetes, these tests can subsequently be used as a basis to define appropriate treatment.
Sources
[No authors listed]. What You Should Know About Type 1 Diabetes. Am Fam Physician. 2018 Aug 1;98(3):Online. PMID: 30215907
Mark A Atkinson, George S Eisenbarth, Aaron W Michels. Type 1 diabetes. Lancet. 2014 Jan 4;383(9911):69-82. doi: 10.1016/S0140-6736(13)60591-7. Epub 2013 Jul 26.

Wei Li, Edgar Huang, Sujuan Gao. Type 1 Diabetes Mellitus and Cognitive Impairments: A SystematicReview. J Alzheimers Dis. 2017;57(1):29-36. doi: 10.3233/JAD-161250.
Maryam Khandan, Batool Tirgar, Farokh Abazari, Mohammad Ali Cheraghi. Mothers' Experiences of Maze Path of Type 1 Diabetes Diagnosis in Children. Ethiop J Health Sci. 2018 Sep;28(5):635-644. doi: 10.4314/ejhs.v28i5.15.
Linda A DiMeglio, Carmella Evans-Molina, Richard A Oram. Type 1 diabetes. Lancet . 2018 Jun 16;391(10138):2449-2462. doi: 10.1016/S0140-6736(18)31320-5.