Benefits of exercise for type 1, type 2 and gestational diabetes
Exercise and diabetes: a winning team! All of the national and international recommendations highlight physical activity as one of the best daily partners in the management of diabetes.
Are there any particular forms of physical exercise that people living with diabetes should favour or perhaps avoid? Here are some answers and advice to help you take full advantage of the positive effects of exercise on diabetes.
Choosing which type of exercise for type 1 diabetes
Regular physical exercise with type 1 diabetes is highly encouraged. The simple act of moving regularly, such as walking for relaxation for at least 10 minutes, is greatly beneficial to health and well-being and has positive effects on morale and quality of life.
However, some people with type 1 diabetes are inactive due to a fear of hypoglycaemia (hypo), loss of glycaemic control or lack of motivation. If you are worried about these risks, you should know that being physically active is not dangerous for someone with type 1 diabetes and you can partake in all sports if appropriate precautions are taken:
focus on strength and resistance exercises, such as sprinting and weight lifting, in the morning;
be particularly careful with high-adrenaline sports which can trigger hyperglycaemia.
Monitoring your blood glucose levels before, during, and after each workout is essential in order to prevent potential complications (hypo or hyperglycaemia). By carefully managing your blood glucose levels, all levels of sport will be beneficial to you.
Choosing which type of exercise for type 2 diabetes
Whether it is endurance or resistance, regular physical activity is always beneficial for health and can help improve mental well-being. In order to maximise its effectiveness, alternate or combine different types of sports: endurance (such as jogging, walking, swimming, and cycling) and strength (weight training or racket sports for example) during training sessions.
Furthermore, the benefits of exercise on type 2 diabetes will be felt more with increased frequency of workouts, with body toning contributing in particular to weight loss. Frequent exercise increases insulin sensitivity, and many studies also show that 30 minutes of sport each day improves blood glucose balance.
Therefore, be as active as possible by making the most of break times (outdoors or indoors) during your day. This will enable you to optimise your diabetes management and at the same time improve well-being. Exercise stimulates the production of endorphins, which help boost your mood, as well as help you to feel calmer and more relaxed.
Choosing which type of exercise for gestational diabetes
If you have been diagnosed with gestational diabetes, set a moment aside every day to burn off some energy, whilst being mindful of your stage of pregnancy. You should focus on moderate-intensity sports with a goal of 20 to 30 minutes per day.
Exercise (of any type) will help you to stabilise gestational diabetes by limiting variations in blood glucose levels. Being active can help both your mental and physical well-being.
Are there any sports to avoid ?
No type of physical activity should be avoided because of diabetes: there are many sport and exercise options available to everyone.
However, there are some precautions which can help prepare your body for activity, to avoid diabetes related complications:
Be mindful of the intensity of your chosen physical activity according to your physical condition at the time;
remember to hydrate well, before, during, and after physical activity;
don't forget to pack a sugary snack, in addition to your bottle of water.
Martial arts, gymnastics, yoga, endurance, football, racket or combat sports: whatever your preferred physical activity, the most important thing is to get your body moving. There is no need to take your activity to the extreme unless you feel the strength and motivation to do so. Either way, don't pressure yourself and choose exercises and activities according to how you are feeling at the time. And if you're unsure about which exercises and activities to take part in, speak with your clinical team first.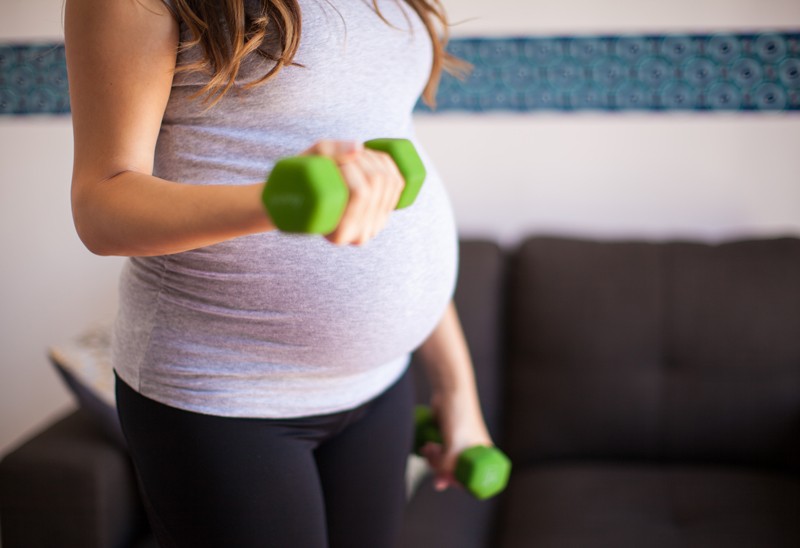 Sources
Christine Shugart, Jonathan Jackson, Karl B Fields. Diabetes in sports. Sports Health. 2010 Jan;2(1):29-38.

Colberg SR, Sigal RJ, Yardley JE, Riddell MC, Dunstan DW, Dempsey PC, Horton ES, Castorino K, Tate DF. Physical Activity/Exercise and Diabetes: A Position Statement of the American Diabetes Association. Diabetes Care. 2016 Nov;39(11):2065-2079.

Riddell MC, Gallen IW, Smart CE, Taplin CE, Adolfsson P, Lumb AN, Kowalski A, Rabasa-Lhoret R, McCrimmon RJ, Hume C, Annan F, Fournier PA, Graham C, Bode B, Galassetti P, Jones TW, Millán IS, Heise T, Peters AL, Petz A, Laffel LM. Exercise management in type 1 diabetes: a consensus statement. Lancet Diabetes Endocrinol. 2017 May;5(5):377-390.

Lambrinou E, Hansen TB, Beulens JW. Lifestyle factors, self-management and patient empowerment in diabetes care. Eur J Prev Cardiol. 2019 Dec;26(2_suppl):55-63.

Yurkewicz M, Cordas M Jr, Zellers A, Sweger M. Diabetes and Sports: Managing Your Athlete With Type 1 Diabetes. Am J Lifestyle Med. 2016 Jul 8;11(1):58-63.

Gregory N. Ruegsegger, Frank W. Booth. Health Benefits of Exercise. Cold Spring Harbor Laboratory Press. 2018 Jul 2;8(7):a029694.
Marilisa Amorosi, Correlation between sport and depression. Psychiatria Danubina, 2014; Vol. 26, Suppl. 1, pp 208–210.

Padayachee C, Coombes JS. Exercise guidelines for gestational diabetes mellitus. World J Diabetes. 2015 Jul 25;6(8):1033-44.

Ming WK, Ding W, Zhang CJP, Zhong L, Long Y, Li Z, Sun C, Wu Y, Chen H, Chen H, Wang Z. The effect of exercise during pregnancy on gestational diabetes mellitus in normal-weight women: a systematic review and meta-analysis. BMC Pregnancy Childbirth. 2018 Nov 12;18(1):440.