Tattooing and diabetes: can I get a tattoo?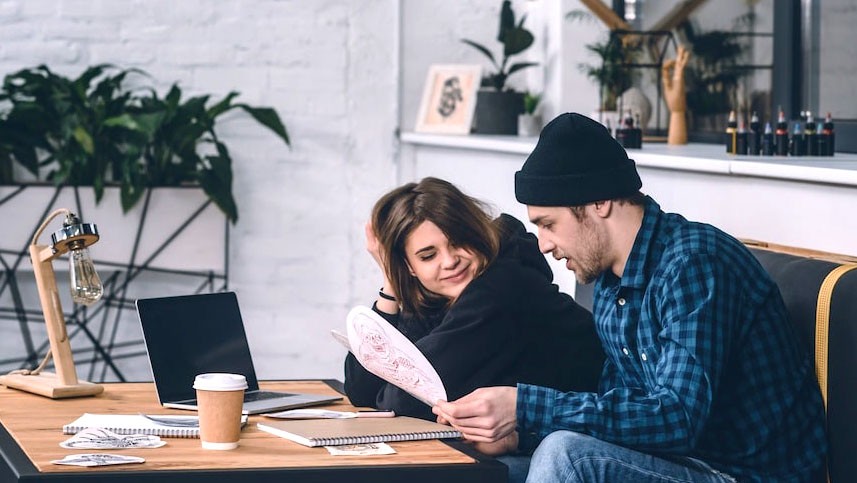 Tattoos have become widely popular, with a huge variety of art styles and body placements. When you have diabetes, the thought of getting a tattoo can raise several questions. Can you get a tattoo when you live with diabetes? Are there any special precautions you need to take?
Getting a tattoo with diabetes: it is possible and completely safe?
If you are living with diabetes, you might be wondering if tattooing is an option for you. The answer is yes. You can get a tattoo with diabetes. Whether you have type 1 or type 2 diabetes, there are a few things to consider before getting one.
You are seriously considering the idea of having a tattoo, but are worried about taking the plunge? Don't worry. It's normal to be anxious. There are lots of things to consider when getting one and you might have some questions, especially if you have diabetes. Will it be painful? How will I feel during and after getting it done? Where should I get the tattoo on my body?
A few precautions
Choice of the tattoo artist
Tattooing is perfectly safe as long as it is done in an approved establishment that respects the essential rules of hygiene. When choosing your tattoo artist, check that the tattoo parlour is clean and uses sterile equipment. Before making an appointment, you can also check the tattooist's credentials and read reviews by other clients.
Mention your diabetes to the tattoo artist
Consider talking to your healthcare professional about getting a tattoo if you have any concerns or questions. They will be able to check your haemoglobin level (HbA1c) and confirm that your blood glucose level is sufficiently stable [1,5] to ensure correct healing. Also, think about informing your tattooist about your diabetes so that they understand your needs and the possibility that you might need breaks, some snacks or treatment throughout the process. This will also help them to understand the best course of action if you require any medical assistance.
In recent years, a new type of tattoo has become popular: the "medical alert" tattoo. Specifically in the context of diabetes, it usually means getting "type 1 diabetes" or "type 2 diabetes" tattooed in order to inform medical staff of your medical profile in the event of an emergency.
The areas of skin to avoid
You might be wondering where to place the tattoo on your body and this is totally up to you. If you're living with diabetes, you may be advised to avoid tattooing certain areas of the skin for a couple of reasons. Some areas have less blood flow which can delay the healing process, such as shins, ankles and feet. Other areas may be affected by your diabetes or need to be used to administer treatment. These areas include the abdomen, thighs, buttocks or upper arms. You may be using these places for an infusion or injection site and it is preferable that they are free from tattoos.
Aftercare and healing
Once your tattoo is finished, the tattooist will advise you on how to take care of it, what to do and what not to do, and what products to use whilst you go through the healing process. General recommendations are as follows:
Gently wash it with lukewarm water or a neutral pH or antiseptic soap and carefully pat dry afterwards.
Apply a gentle moisturiser three or four times a day until it is completely healed.
Keep the tattoo clean and dry as best you can.
Try not to pick at any scabs that might form over your tattoo - this is your skin going through the natural healing process.
It can usually take around two to three weeks for a tattoo to heal but this completely depends on the size and placement of your tattoo. Your tattooist will be able to advise you on the expected length of time it will take.
By going to the tattoo artist when your blood glucose is stable, pre-preparing for your tattoo session, being mindful of locations on the body where you may have damaged skin or where you might administer treatment and carefully following aftercare recommendations, your tattoo journey is likely to be more comfortable for you.
References
J. Serup J., Kluger N., Bäumler W. Tattooed Skin and Health. Current Problems in Dermatology. Vol 48. Karger Publishers. 2015.
Kluger N, De Cuyper C. A Practical Guide About Tattooing in Patients with Chronic Skin Disorders and Other Medical Conditions. Am J Clin Dermatol. 2018 Apr;19(2):167-180.
Chadwick S, Shah M. Tattoos: ancient body art may assist in medical emergencies. Eur J Pediatr. 2013 Jul;172(7):995.
Kluger N, Aldasouqi S. The motivations and benefits of medical alert tattoos in patients with diabetes. Endocr Pract. 2013 Mar-Apr;19(2):373-6.
Glassy CM, Glassy MS, Aldasouqi S. Tattooing: medical uses and problems. Cleve Clin J Med. 2012 Nov;79(11):761-70
Barwa J, Rani A, Singh R. Art of Tattooing: Medical Applications, Complications, Ethical and Legal Aspects. International Journal of Medical Toxicology and Forensic Medicine. 2016;6(3): 156-63.