Basal-IQ® Technology
Predictive low-glucose suspend feature.
When life gets busy, the fear of going low can really get in your way. Whether you're asleep, hard at work, exercising, or just going about your day, the t:slim X2 Insulin Pump with Basal-IQ® Technology can help you spend less time worrying about lows and more time living your life.
Basal-IQ Technology is a predictive low-glucose algorithm, which predicts and helps reduce the frequency and duration of low-glucose events. The technology works alongside the Dexcom G6® Continuous Glucose Monitoring (CGM) to operate in the background without constant input from the user. The t:slim X2 system uses the sensor readings from the Dexcom G6 CGM to determine when to suspend and resume basal insulin delivery.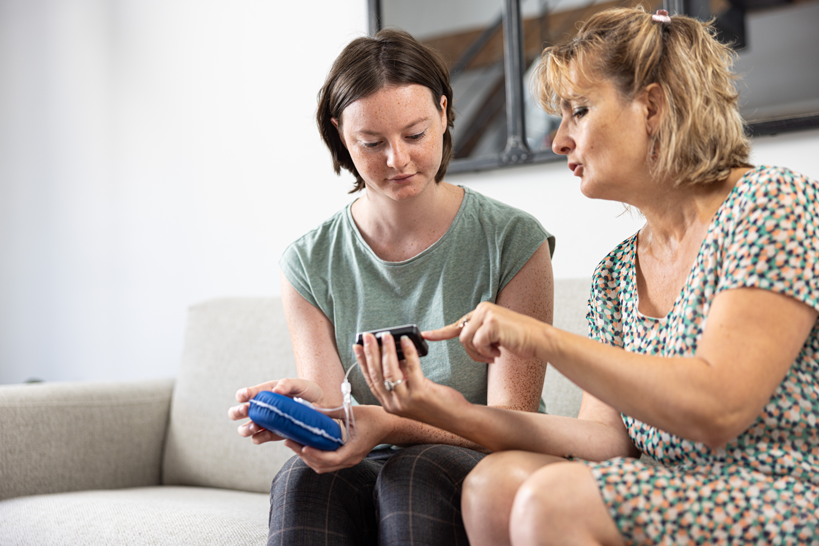 A predictive low-glucose suspend algorithm, which predicts and helps reduce the frequency and duration of low-glucose events
Reduces hypoglycaemia by suspending insulin delivery when a low is predicted using the Dexcom G6 CGM (Basal-IQ does not increase basal rates or correct highs)
Operates in the background without constant input
No complicated settings or modes to manage
Simple to learn and use
Basal-IQ Technology can be switched off
How does Basal-IQ Technology work?
Basal-IQ uses Dexcom G6 CGM values to help reduce the frequency and duration of low-glucose events by predicting glucose levels 30 minutes ahead and suspending insulin if they are expected to drop below 4.4 mmol/L, or if a CGM reading falls below 3.9 mmol/L. Insulin delivery resumes as soon as sensor glucose values begin to rise.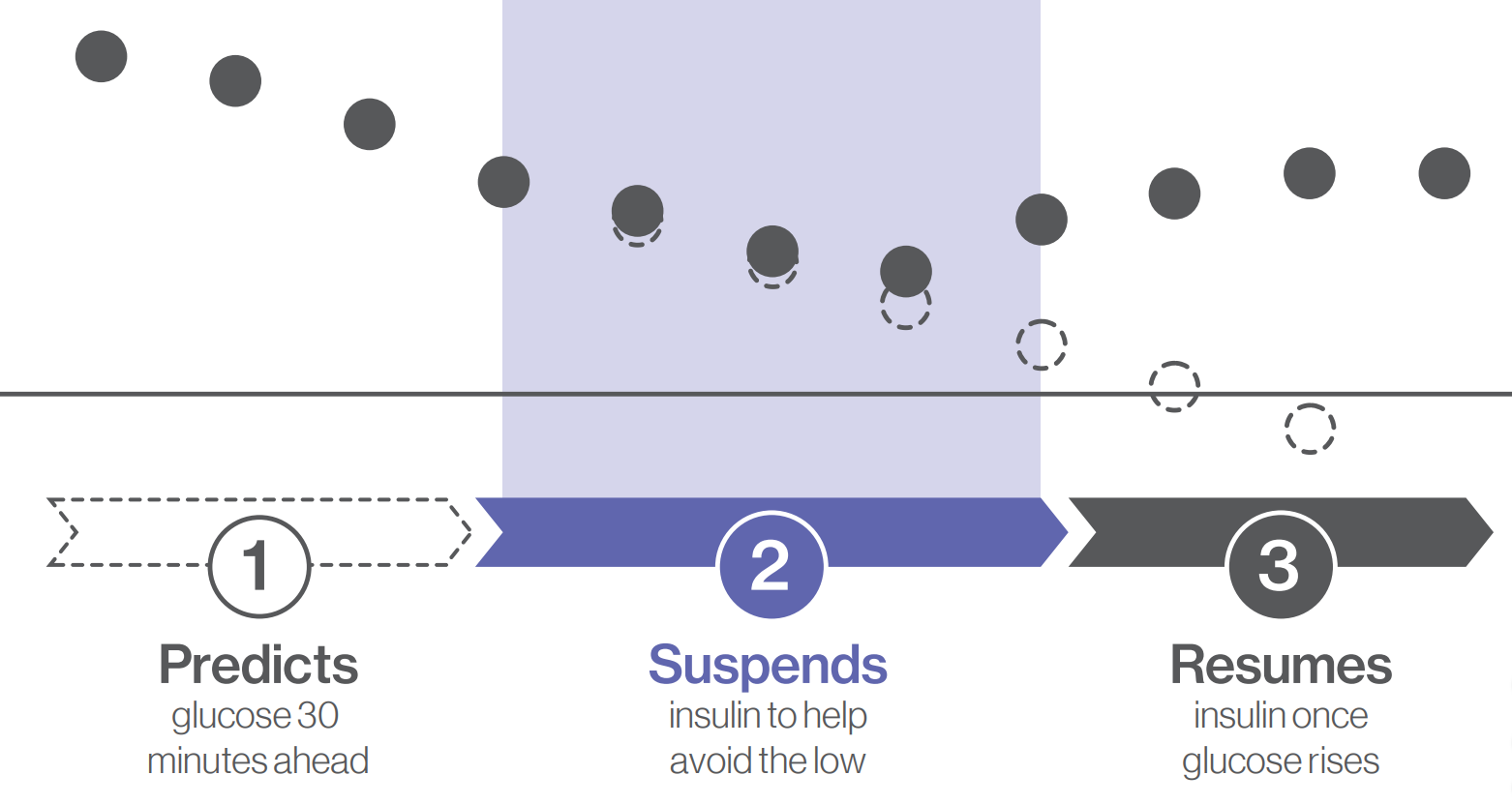 Important Safety Information
​​​​​​​
Responsible use of Basal-IQ® Technology
Systems like the t:slim X2 insulin pump with Basal-IQ technology are not substitutes for active diabetes management, as there are common scenarios in which automated systems cannot prevent hypoglycemia. The Basal-IQ feature relies on continuous CGM readings and will not be able to predict glucose levels and suspend insulin delivery if your CGM is not working properly or is unable to communicate with your pump. Be sure to always use your pump, cartridges, CGM, and infusion sets as instructed and check them regularly to make sure they are working properly. Always pay attention to your symptoms, actively monitor your glucose levels, and treat according to your healthcare provider's recommendations.
​​​​​​​
If your glucose alerts and CGM readings do not match your symptoms and expectations, you should perform a fingerstick to confirm your blood glucose level.
Dexcom CGM sold separately.
Transmitter can only be paired with one medical device (either a Dexcom receiver or t:slim X2 insulin pump) and one consumer device (phone or tablet) at the same time.
Software updates are only available to customers who are in warranty at the time they update their pump, and may require additional training.
Basal-IQ Technology is not a substitute for active self-management of your diabetes.