Breastfeeding and diabetes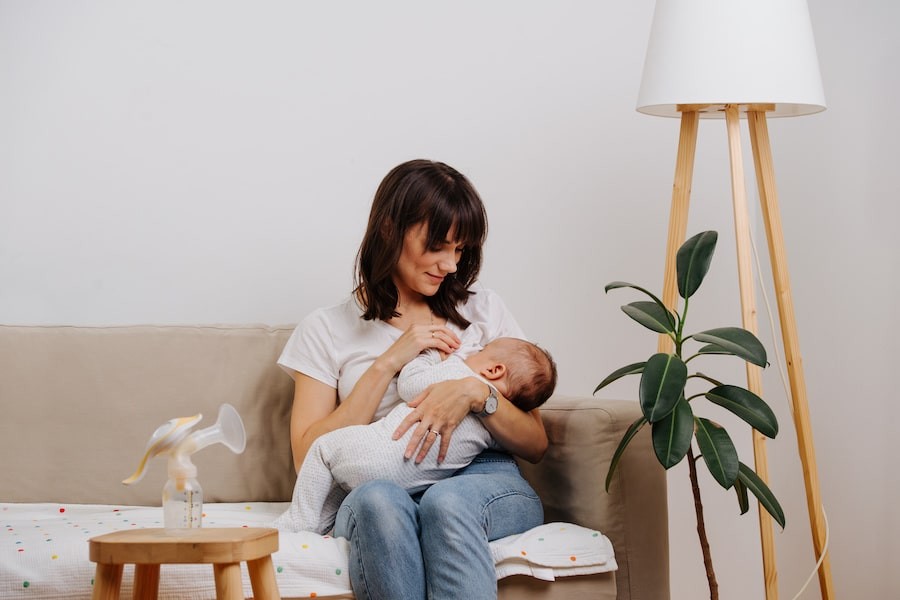 Breastfeeding is possible for people with diabetes, regardless of the type of diabetes they have (gestational, type 1 or type 2).
People on insulin therapy should make sure that their insulin doses are correctly adjusted so that the first milk flow is produced as soon as the baby is born, and therefore be able to breastfeed safely.
Breastfeeding is recommended by healthcare professionals
The WHO (World Health Organisation) recommends that newborns be fed exclusively breast milk for the first six months. Numerous studies also show that breastfeeding has health benefits for the gestational parent as much as for the child.
If you are living with diabetes, the composition of your milk remains the same as someone without diabetes, with the same level of lactose, the main sugar in breast milk. Furthermore, insulin, regardless of its source, remains normally present in breast milk. Insulin intake, which is essential for people with type 1 diabetes, therefore contributes just as much to the baby's well-being.
Breastfeeding is beneficial for health, regardless of the mother's type of diabetes:
It can reduce insulin requirements of mothers with type 1 diabetes;
It will protect the gestational parent and baby from a possible progression to type 2 diabetes if gestational diabetes is developed during pregnancy;
It increases glucose tolerance and therefore improves the health of the gestational parent with type 2 diabetes.
Sources
[No authors listed]. Insulin. Drugs and Lactation Database (LactMed) [Internet]. Bethesda (MD): National Library of Medicine (US); 2020 Jul 20.

Much D, Beyerlein A, Roßbauer M, Hummel S, Ziegler AG. Beneficial effects of breastfeeding in women with gestational diabetes mellitus. Mol Metab. 2014 Jan 21;3(3):284-92.

Wallenborn JT, Perera RA, Masho SW. Breastfeeding after Gestational Diabetes: Does Perceived Benefits Mediate the Relationship? J Pregnancy. 2017;2017:9581796.

Achong N, Duncan EL, McIntyre HD, Callaway L. The physiological and glycaemic changes in breastfeeding women with type 1 diabetes mellitus. Diabetes Res Clin Pract. 2018 Jan;135:93-101.

Linden K, Berg M, Adolfsson A, Sparud-Lundin C. Well-being, diabetes management and breastfeeding in mothers with type 1 diabetes - An explorative analysis. Sex Reprod Healthc. 2018 Mar;15:77-82.

Feldman AZ, Brown FM. Management of Type 1 Diabetes in Pregnancy. Curr Diab Rep. 2016 Aug;16(8):76.