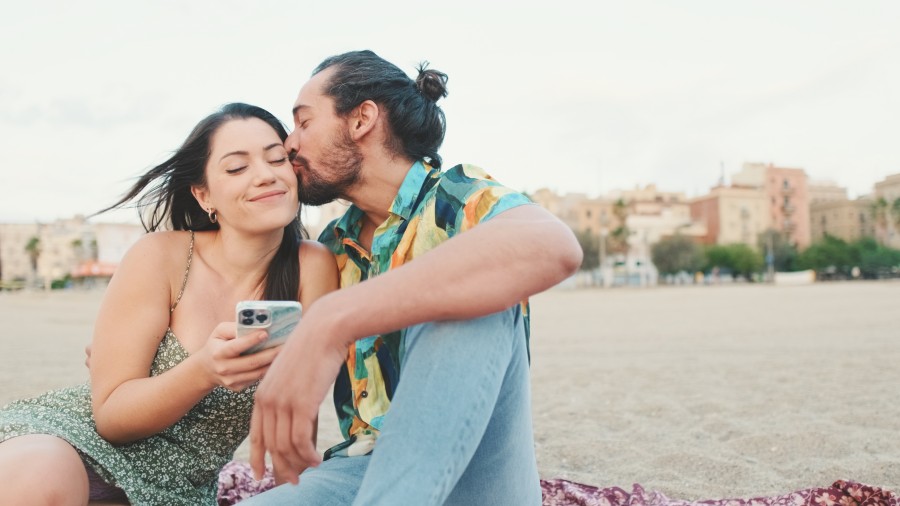 There are so many factors that can affect sexual activities and performance, including diabetes. There is plenty of advice, tips and solutions to working through managing diabetes within your sexual life.
It's important to remember that sex can be considered exercise, so it might make your blood glucose levels drop. Also, if you've have been drinking, depending on when and how much, you're more likely to have a hypo too.
Side effects of diabetes on male sexual health
Numerous studies show that diabetes can lead to some problems with sexual activity. People with diabetes are two to four times more likely to experience discomfort in their sexual lives compared to people without diabetes.
These sexual conditions appear more frequently in the assigned male population and, more commonly still, among people prone to complications. It is therefore estimated that about one in two assigned men with diabetes have some problems with their sex life.
Impact of diabetes on sexual activity
Sexual performance in men can decrease with diabetes and also with age. These can show in erectile dysfunction or libido issues. It is estimated that they develop 10 to 15 years earlier than for people without diabetes, due to a combination of factors.
Causes may initially be psychological in nature such as mental health conditions and self-confidence. 35% of assigned men with diabetes fear hypoglycaemia during intercourse and, in practice, 40% have experienced it too. Having hypo anxiety is perfectly normal and very common, and understanding how this might affect sexual activities can be really helpful.
Diabetes also has a direct effect on the functioning of the erectile system in 50% of all assigned men with diabetes. By way of comparison, around 22% of assigned men without diabetes are affected by erectile disorder.
Prevention and treatment
To avoid long term complications, managing diabetes as early and as well as possible is important.
Regular monitoring of blood glucose levels and maintaining a balanced lifestyle and diet such as quality sleep, learning how to manage stressful situations, regular physical activity and moderate alcohol consumption, is important to help towards minimising the affects of diabetes on a person's sex life.
Intimacy and wearing an insulin pump
If you wear an insulin pump, there is no right or wrong answer to the question 'what should I do with my pump during sex?'
You can absolutely leave your pump connected to you whilst being careful of catching or knocking your tubing, infusion site or pump. You could consider using Exercise Activity or a specific personal profile depending on your activities to ensure the most effective management for you.
You could also disconnect from your pump, just as you do when getting in the shower, but you need to consider the activity you will be taking part in and understand how to manage your diabetes whilst being disconnected. It is recommended that you're not disconnected from the pump for longer than one hour.
Communication is key, and having diabetes doesn't change this. Talking over any issues and trying to resolve them with your partner can be really helpful, and reduce any worries or concerns you might be having.
Sources
Bak E, Marcisz C, Krzeminska S, Dobrzyn-Matusiak D, Foltyn A, Drosdzol-Cop A. Does Type 1 Diabetes Modify Sexuality and Mood of Women and Men? Int J Environ Res Public Health. 2018 May 11;15(5):958.
Palmer MR, Holt SK, Sarma AV, Dunn RL, Hotaling JM, Cleary PA, Braffett BH, Martin C, Herman WH, Jacobson AM, Wessells H; Diabetes Control and Complications Trial and Epidemiology of Diabetes Interventions and Complications Research Group. Longitudinal Patterns of Occurrence and Remission of Erectile Dysfunction in Men With Type 1 Diabetes. J Sex Med. 2017 Oct;14(10):1187-1194.
Penson DF, Wessells H, Cleary P, Rutledge BN; Diabetes Control and Complications Trial/Epidemiology of Diabetes Interventions and Complications Research Group. Sexual dysfunction and symptom impact in men with long-standing type 1 diabetes in the DCCT/EDIC cohort. J Sex Med. 2009 Jul;6(7):1969-78.
Maiorino MI, Bellastella G, Esposito K. Diabetes and sexual dysfunction: current perspectives. Diabetes Metab Syndr Obes. 2014 Mar 6;7:95-105.
Kamenov ZA. A comprehensive review of erectile dysfunction in men with diabetes. Exp Clin Endocrinol Diabetes. 2015 Mar;123(3):141-58.
Tannus LR, Drummond KR, Clemente EL, da Matta Mde F, Gomes MB; Brazilian Type 1 Diabetes Study Group (BrazDiab1SG). Predictors of cardiovascular autonomic neuropathy in patients with type 1 diabetes. Front Endocrinol (Lausanne). 2014 Nov 25;5:191.
Hylmarova S, Stechova K, Pavlinkova G, Peknicova J, Macek M, Kvapil M. The impact of type 1 diabetes mellitus on male sexual functions and sex hormone levels. Endocr J. 2020 Jan 28;67(1):59-71.