Managing type 1 diabetes in children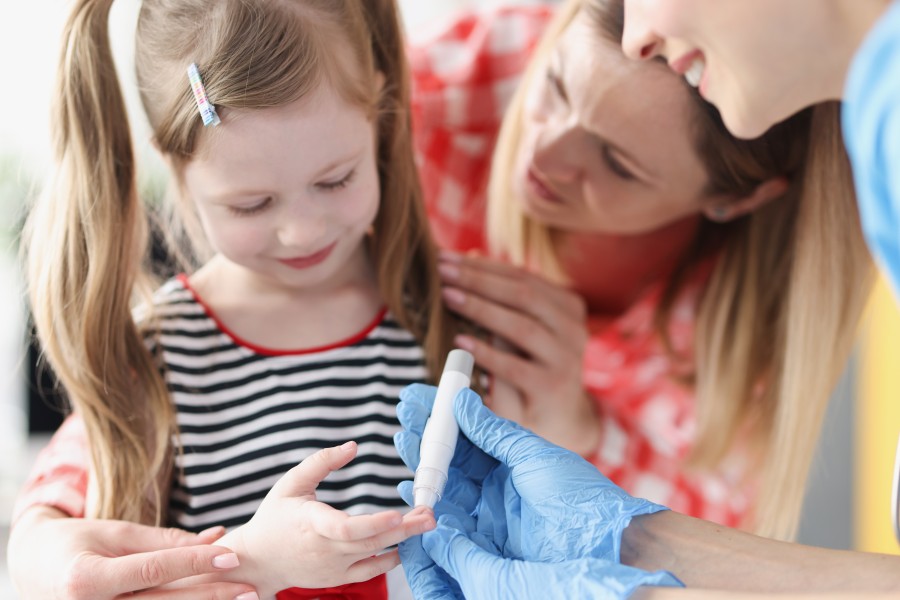 Insulin therapy and regular blood glucose monitoring are part of daily life for children living with diabetes. Your child's clinical team will support you in managing their type 1 diabetes and help you define and set up appropriate care plans at home and at school.
With the help of their parents and their clinical team, children with diabetes gradually gain independence and learn total management of their condition.
Insulin therapy for children with diabetes
Blood glucose levels tend to be very high in people with type 1 diabetes. They will lead to the following symptoms of hyperglycaemia:
excessive thirst;
weight loss;
more frequent urination (especially at night).
To prevent the development of these and other diabetes-related complications, children with type 1 diabetes need to check their blood glucose level several times a day, especially before meals, doing sport, and before bed.
As soon as type 1 diabetes has been diagnosed, children usually begin insulin therapy. Treatment takes the form of the administration of:
short term fast-acting insulin before meals;
a daily dose of long-term slow-acting insulin.
The doses delivered will be calculated depending on the child's blood glucose levels and lifestyle.
Insulin is administered several times per day, usually before eating; making it possible to optimise management of the glucose consumed from the meal. Insulin can be administered using an injection pen or an insulin pump; which is more practical, as it inspires more confidence, and is often less frightening for children than the standard needles.
What are the best injection sites for insulin?
Preferable insulin delivery sites are the abdomen, buttocks, or thighs, rather than the arms.
A suitable diet for a child with type 1 diabetes
Along with insulin treatment, children with diabetes should try to eat a balanced diet that helps them in managing type 1 diabetes. Their meals should be varied and balanced, and should ideally include:
starchy foods rich in fibre;
raw or cooked vegetables;
animal or vegetable protein;
fresh fruit in small quantities.
Refined sugar (sweets, cakes, soft drinks, etc.) and foods containing unhealthy fats such as cold meats, cheese, and fried foods can still be enjoyed but eaten in moderation. Food portions must be sufficiently to ensure normal growth, but not excessive to avoid complications with excess weight.
Particular attention should be paid to carbohydrates. There is no specific recommended amount for optimal blood glucose: quantities must be calculated whilst keeping in mind physical activity and the dosage of insulin administered before eating.
Type 1 diabetes at school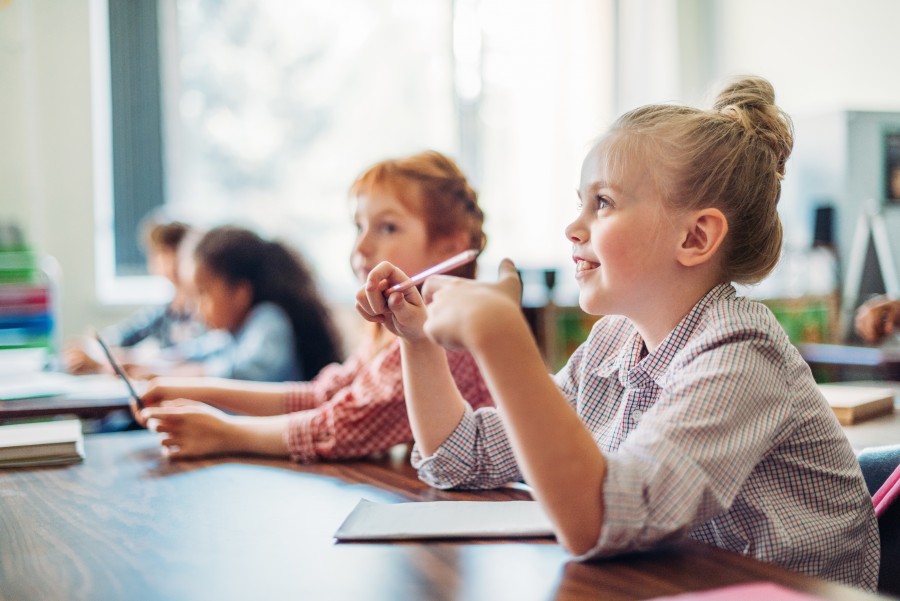 Even in a school or college environment, the blood glucose levels of a child with type 1 diabetes must be monitored regularly and the insulin therapy plan followed. It is essential for the school to take your child's condition into consideration and make any necessary allowances.
It is important to inform teaching and nursing staff at your child's school of your child's insulin therapy plan, as well as classmates where needed.
The school should adapt to your child's requirements:
allowing a snack in class if necessary;
supervising physical activities;
allowing regular blood glucose testing;
managing hypo and hyperglycaemic events.
School staff will often help children with diabetes with their insulin administration, depending on their age and degree of independence.
The lifestyle of children with type 1 diabetes

In addition to managing their diet, children should try to take part in regular physical activity. Sport or other exercise is an integral part of managing type 1 diabetes in children because it maintains long-term and physical health.
To prevent potential hypoglycaemia during sport or physical activity, you should:
adjust the dose of insulin administered
increase carbohydrate intake
test blood glucose frequently before, during, and after exercise.
This new way of life could be stressful for your child and may have an effect on your whole family. You can get in touch with your child's healthcare team or GP to talk this through, they will be able to offer advice and support.
Sources
Jane L Chiang, David M Maahs, Katharine C Garvey, Korey K Hood, Lori M Laffel, Stuart A Weinzimer, Joseph I Wolfsdorf, Desmond Schatz. Type 1 Diabetes in Children and Adolescents: A Position Statement by the American Diabetes Association. Diabetes Care. 2018 Sep;41(9):2026-2044. doi: 10.2337/dci18-0023. Epub 2018 Aug 9.
Ralph Ziegler, Andreas Neu. Diabetes in Childhood and Adolescence. Dtsch Arztebl Int. 2018 Mar 2;115(9):146-156. doi: 10.3238/arztebl.2018.0146.
Randi Streisand, Maureen Monaghan. Young children with type 1 diabetes: challenges, research, and future directions. Curr Diab Rep. 2014;14(9):520. doi: 10.1007/s11892-014-0520-2.
Jessica S Pierce, Chelsea Kozikowski, Joyce M Lee, Tim Wysocki. Type 1 diabetes in very young children: a model of parent and child influences on management and outcomes. Pediatr Diabetes. 2017 Feb;18(1):17-25. doi: 10.1111/pedi.12351. Epub 2015 Dec 29.
Andreas Neu, Jutta Bürger-Büsing, Thomas Danne, Axel Dost, Martin Holder, Reinhard W Holl, Paul-Martin Holterhus, Thomas Kapellen, Beate Karges, Olga Kordonouri, Karin Lange, Susanne Müller, Klemens Raile, Roland Schweizer, Simone von Sengbusch, Rainer Stachow, Verena Wagner, Susanna Wiegand, Ralph Ziegler. Diagnosis, Therapy and Follow-Up of Diabetes Mellitus in Children and Adolescents. Exp Clin Endocrinol Diabetes. 2019 Dec;127(S 01):S39-S72. doi: 10.1055/a-1018-8963. Epub 2019 Dec 20.
Hedyeh Ebrahimi, Farhad Pishgar, Moein Yoosefi, Sedighe Moradi, Nazila Rezaei, Shirin Djalalinia, Mitra Modirian, Niloofar Peykari, Shohreh Naderimagham, Rosa Haghshenas, Saral Rahimi, Hamidreza Jamshidi, Alireza Esteghamati, Bagher Larijani, Farshad Farzadfar. Insulin pen use and diabetes treatment goals: A study from Iran STEPS 2016 survey PLoS One. 2019 Aug 28;14(8):e0221462. doi: 10.1371/journal.pone.0221462. eCollection 2019.